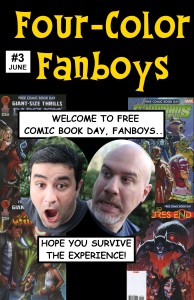 Al and Brian are back for more comic book talk and shenanigans! Brian missed Free Comic Day, so Al fills him on what he missed (and lends him one to boot!). The boys discuss the return of Saga, cool new developments in Justice League in the wake of the "Forever Evil" storyline, the classic JLA/Avengers crossover, the David Goyer/She-Hulk controversy and a whole lot more! Come on in—the comics are FANtastic!
(Note: The Spider-Man Clone Saga blog that Al couldn't remember in this month's podcast is The Life of Reilly.)
And, as promised by Brian, here's an example of the unique inking of the late Matt Fox (a page from Journey into Mystery #101, cover dated February 1964; plot by Stan Lee, script and pencils by Larry Lieber):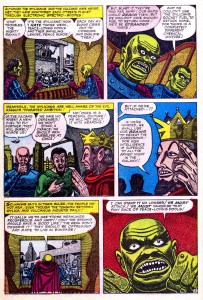 These Men, These... FANBOYS!
[ 1:17:04 ]
Play Now
|
Play in Popup
|
Download